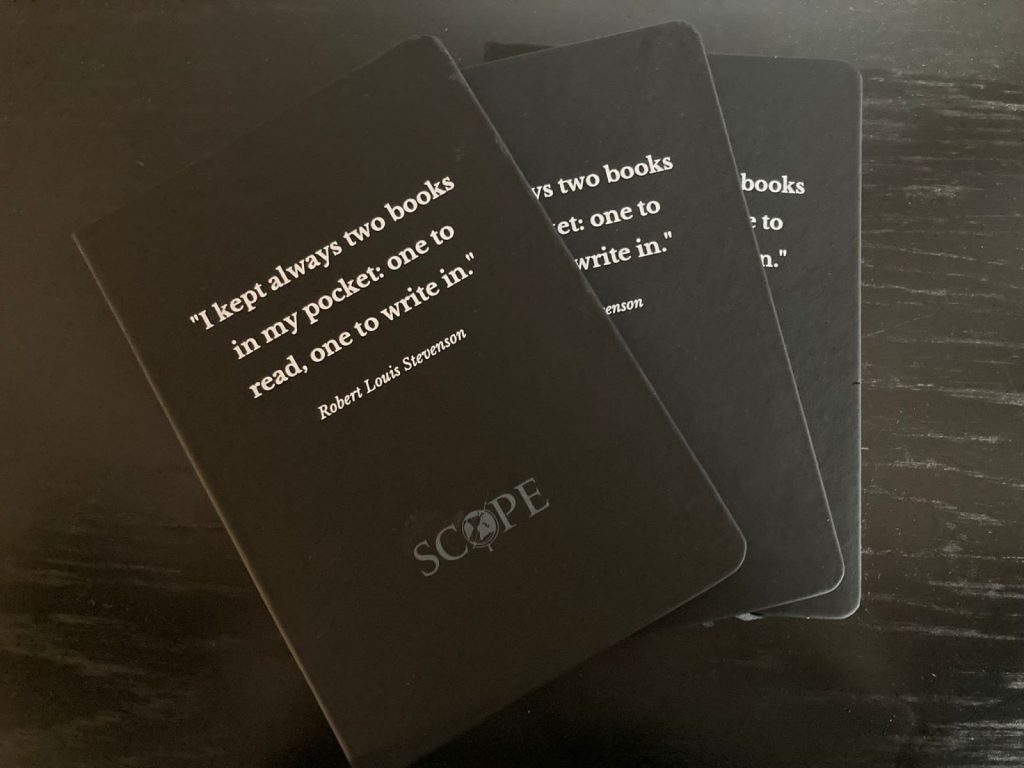 As you may know, all SCOPE events are free, because we don't want you students to spend any money on having a fun time with us! To keep our activities free of charge, we need funding. This year, the way we are going to make money is by selling something that students might be interested in!
So, we made cute notebooks!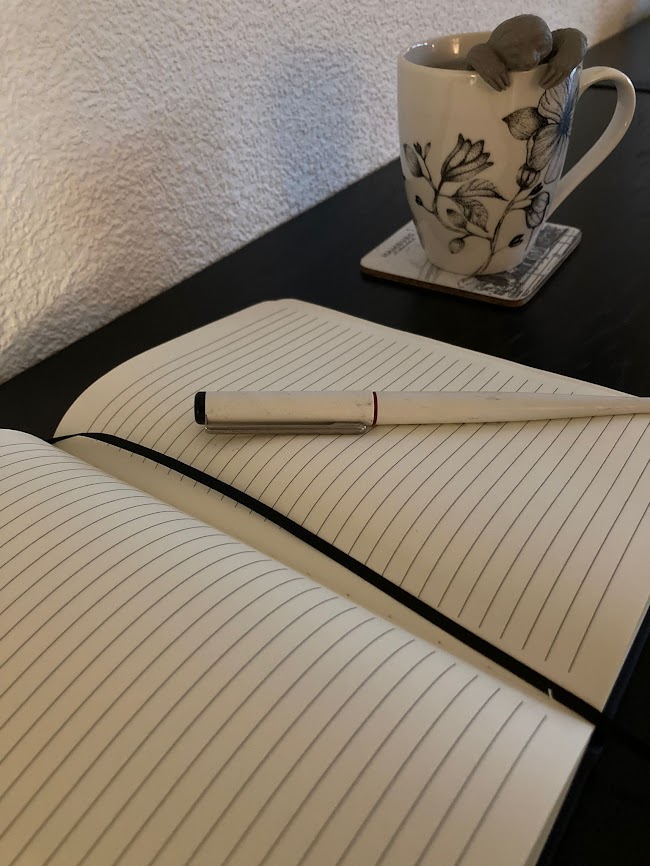 They are A5, ca. 100 pages, with horizontal lines inside, and they feature a very #lit quote by Robert Louis Stevenson. ✑
We are selling them 9 CHF a piece. You can pay by cash or TWINT.
So, if you want to take a pretty pen and pretend to be a romantic poet by the lake, this is the notebook to complete the aesthetic. ❦
If you would like to support us by buying one of our pretty books, we'd be very grateful to you! ♡ 
(info on how to do that below)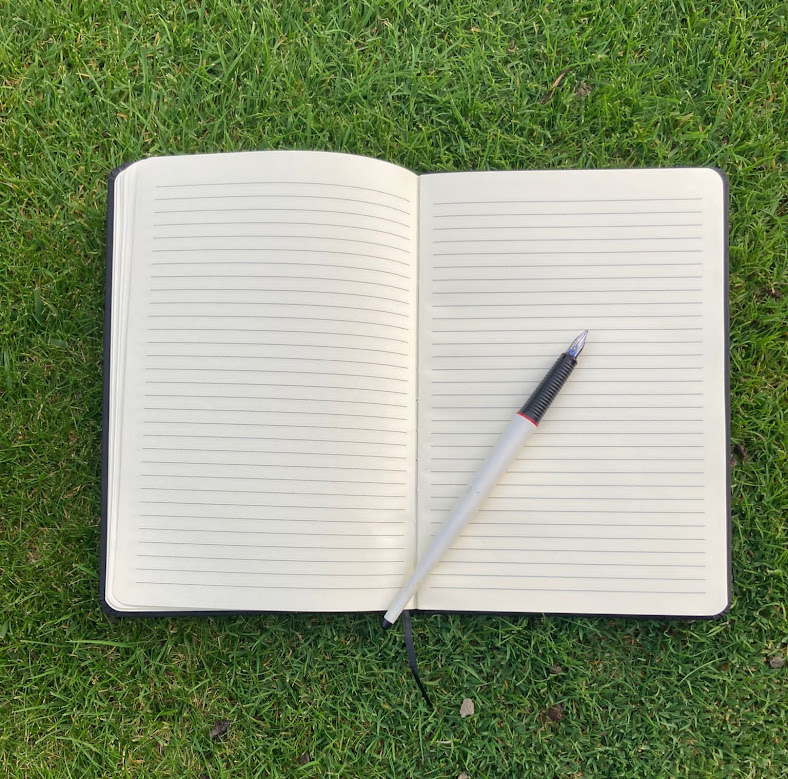 How does one get a notebook? ✦
You can either come to our open sales and/or order a notebook that we will put aside for you!
– Every Thursday 11:45-14:15 in Anthropole Cafeteria
Open sale: during Chat 'n' Chew, notebooks will be sold every week. There is no need to order. Just come by!
– On Wednesday 19th October 11:45-14:15 on the 5th floor of Anthropole, in front of the English Department.
Open sale: here too, notebooks will be sold without a need for an order. Just come by!
– During one of our Tuesday clubs*! 18:15
Order required: if you would like to pick up a notebook during one of our Tuesday clubs, please fill out the following form, so we can set one or more aside for you and bring it to the club!
Form to order/reserve a notebook: https://forms.gle/49PcVWJcJDLJvk4t8
We thank you infinitely for your support.