Custom masks
Support SCOPE financially!
Update: we only have a couple of masks left, send us an email or a DM on instagram if you want one!
Do you want to help us fund our events and parties? This year, we decided we would raise funds selling the most fashionable accessory of these times: masks! Ours are fashionable, colourful, and most importantly: they represent our dearest English department. Look at the picture below; do you recognise the IPA signs from your IELL classes ? 😉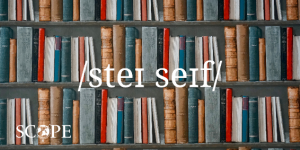 We'd love you to support us by buying one. If you would like to pre-order one, fill out this form!
These washable micro-fibre cloth masks are entirely produced in Switzerland! They are 18×9 cm (slightly bigger than the UNIL ones, if you want to compare) and they'd cost 20 CHF a piece.
It would help us a lot! Thank you so much ❤